It is with a sad and heavy heart I start this topic

However, as word spreads fast and it is inevitable that comments will be posted in various places, and with the knowledge that many of you really want to express your feelings openly.... maybe it would be nice to have somewhere to do so.
I am pretty sure Dorky really wouldn't want the fuss. Many of you who I have shared this with have all agreed on that too
But....
After all.... if anyone deserves a memorial thread it is him.


Dorky passed away on March 10th 2009.
He was a legendary figure to many here on MMG and elsewhere too, but MMG was his "home".
He will be sorely missed, his posts, colourful and sincere.
His kind nature and generosity!

I have no words to express all the things I would like to say about Dorky, but one thing, during the short time I was so lucky to know him, he was a fantastic friend!

Dorky, you have found peace and I wish you all the best on your travels beyond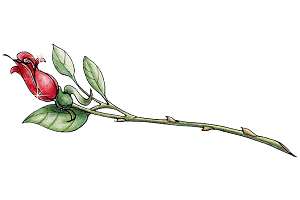 for everything






PS
I would like to make a request to the MMG admin team;
As I know Dorky always dreamed of being a lifetime supporter of MMG and he actually even posted this somewhere here not too long ago.
Is it possible that he could have that wish fulfilled perhaps?